GPaste 3.20.3 released
by Marc-Antoine Perennou on June 14, 2016
It's available there, get it while it's hot!
This release is for using with with GNOME 3.20.
What's new?
And don't forget to run gpaste-client dr aka gpaste-client daemon-reexec after upgrading GPaste to activate new functionalities ;)
You then can run gpaste-client daemon-version to check that the correct daemon is running.
Screenshots
Gnome-shell extension

Graphical tool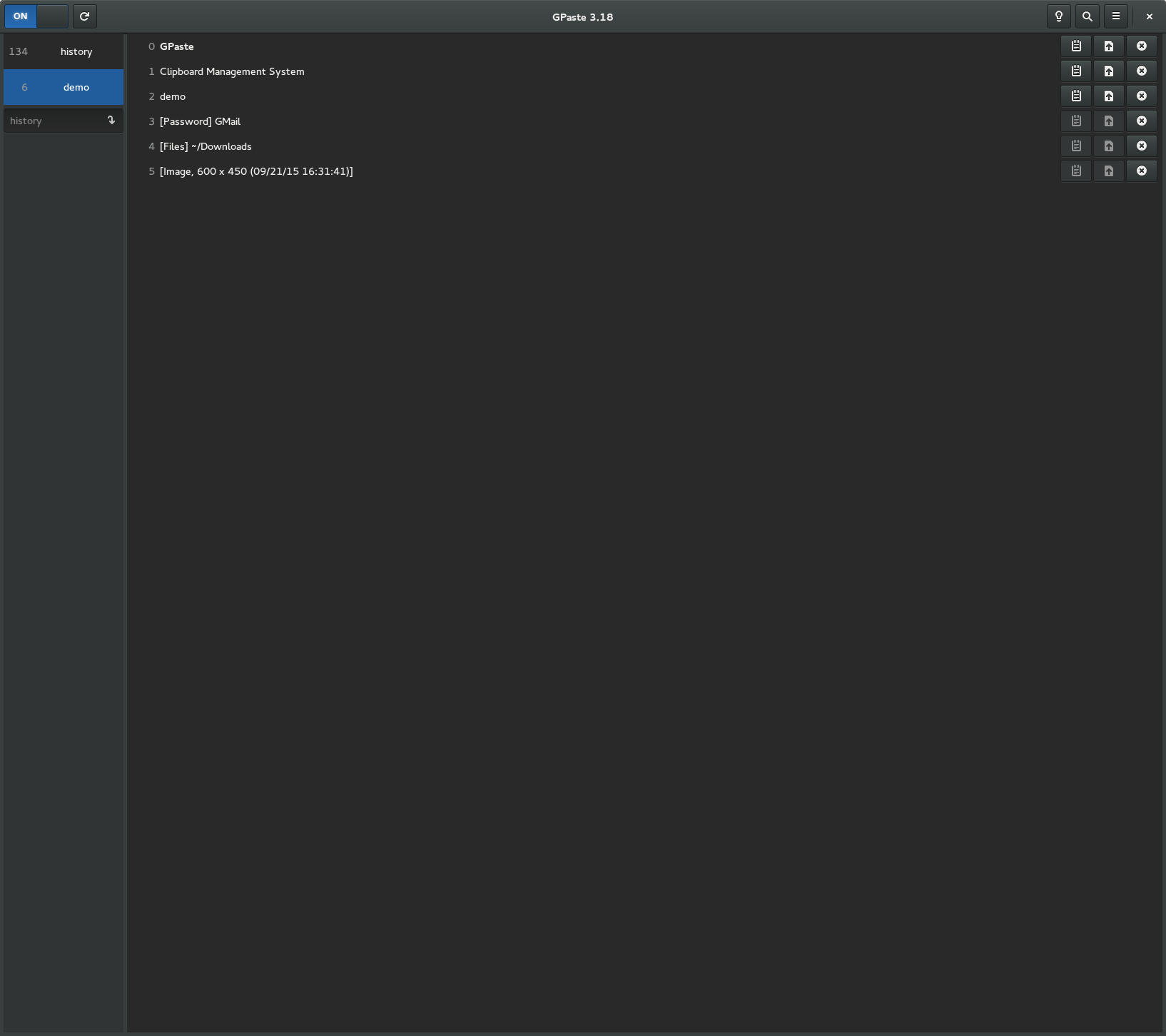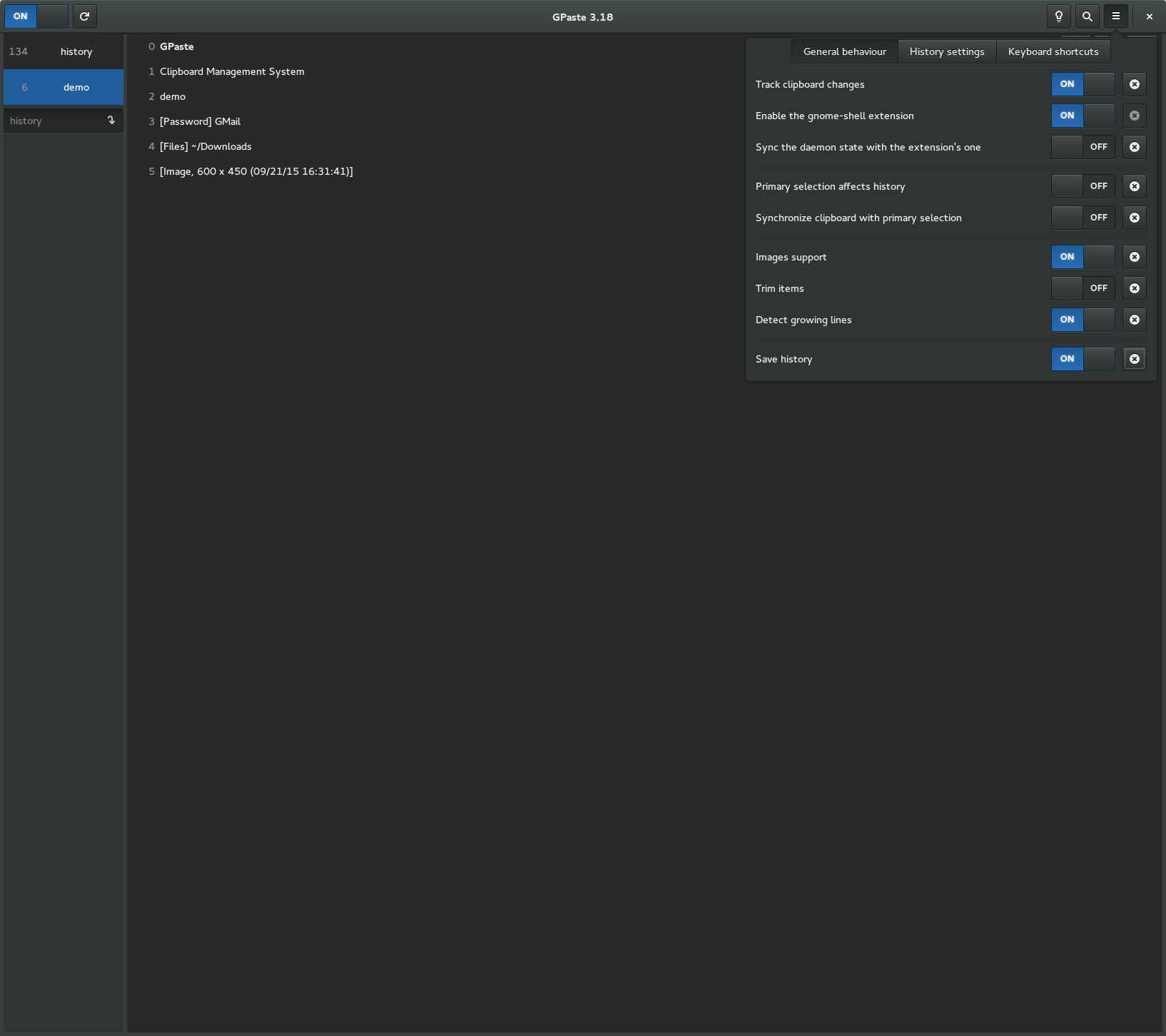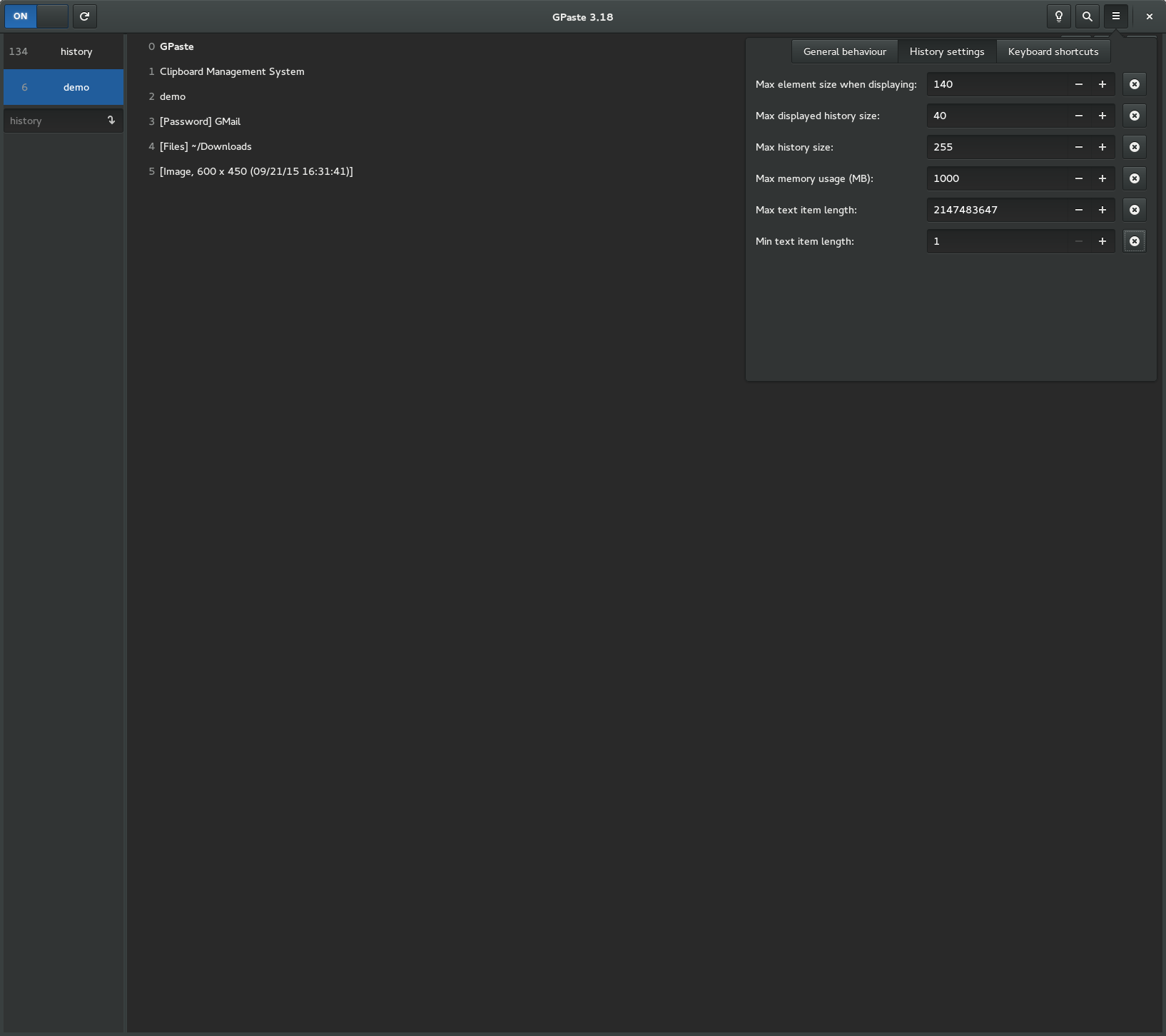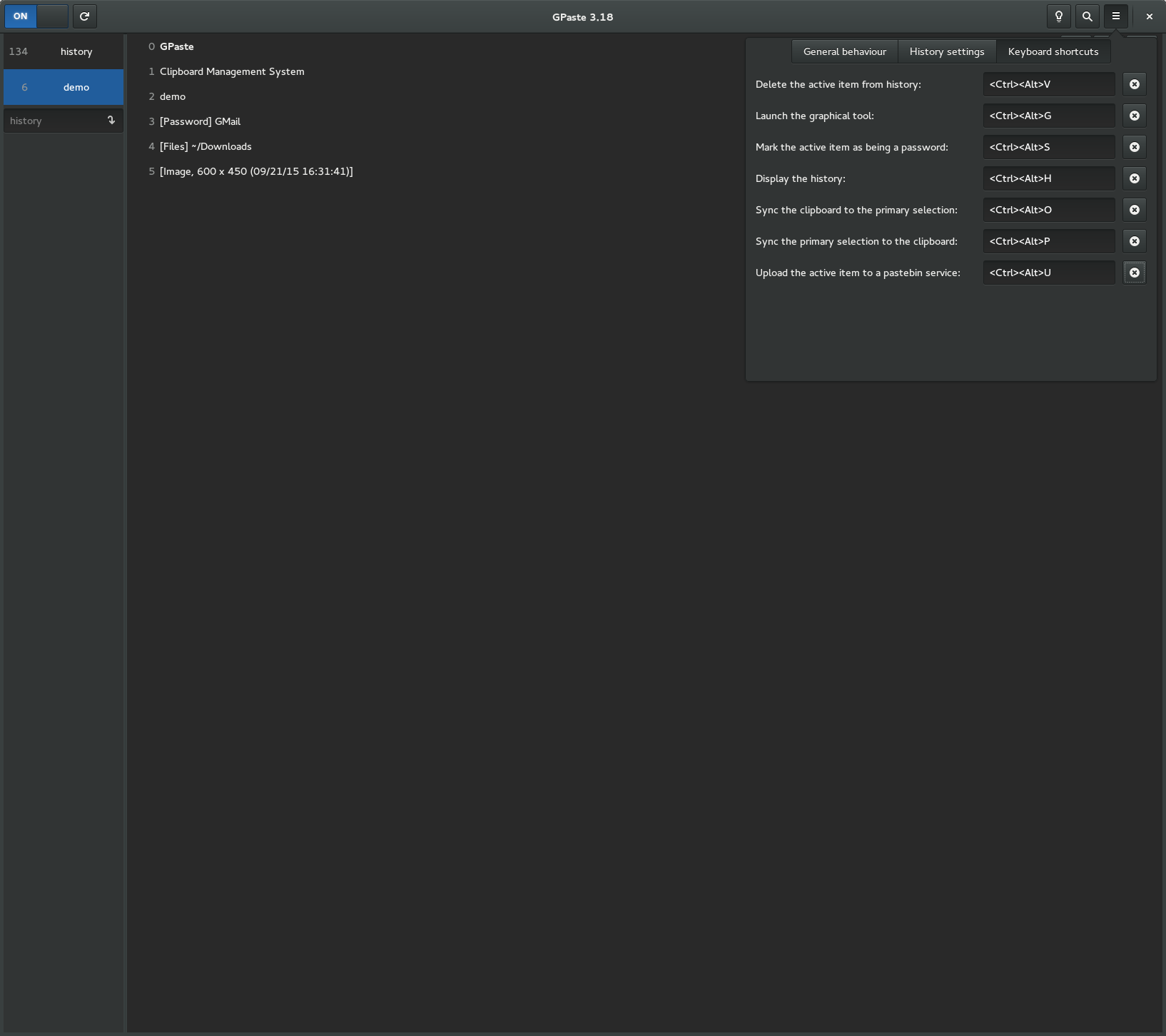 Ubuntu application indicator and legacy status icon